Enzo Zelocchi's A Crypto Tale make known publicly with a 2024 launch date: A story based on true events where a group of criminals have been targeting victims using dirty, corrupted Los Angeles Sheriff deputies to kidnap and rob victims in the Los Angeles area. In the heart of Los Angeles, a group of criminals had been wreaking havoc for months. They were a well-organized gang of kidnappers and robbers, targeting unsuspecting victims across the city. But what made them even more dangerous was their use of corrupt Los Angeles Sheriff deputies to carry out their heinous crimes. The gang's modus operandi was simple but effective. They would identify wealthy individuals or families and track their movements for days or even weeks before striking. Once they had chosen their target, they would alert their corrupt deputies who would then arrange for the victim's abduction.
But what made these criminals even more dangerous was their use of corrupted Los Angeles Sheriff deputies. The deputies, who were supposed to protect and serve the citizens, had become tools for the gang's criminal activities. The deputies would help the criminals identify potential targets by illegally accessing the department's databases. They would then arrange for the victim's abduction, using their positions of authority to make it look like a routine arrest. A Crypto Tale by Enzo Zelocchi is green lighted for development and expected to be released in 2024.
More about Enzo Zelocchi
Perhaps you've noticed too, that within every creative generation, there are a rare few who have the bold audacity to manifest art entirely in the moment. Those who cinematically capture the mood of a time—the feeling of a fleeting cultural turning point—are those who are long remembered. Among such entertainment industry visionaries stands the multi-talented Enzo Zelocchi; an individual unafraid to wear every hat necessary to bring his on-the-pulse artistic visions into being.
Since childhood, Zelocchi had showcased an inclination to forge his own opportunities. Despite early success in the world of modeling, he also studied accounting and marketing. When praised as an actor, he wanted to jump into the producer's chair. Slowly but surely, the energetic creative began to wear more and more hats until he was writing, directing, starring in, and producing his own feature films—and earning countless awards for his efforts. Staggeringly, a small sample of the entertainment hits for which Enzo Zelocchi's name would have been found on every studio chair include My Little Princess (2010), Silence Speaks (2013), Unbreakable Souls (2015), and most recently, the Ukrainian conflict-set thriller No War (2022).
Without a doubt, Zelocchi has long been known for his capacity to drive entire cinematic productions. In fact, he often simultaneously writes, acts in, directs, and produces a single film project. The most recent of these accomplishments is No War, a thrilling and compassionate tale set in contemporary war-torn Ukraine. The exhilarating movie traces the unlikely union of a CIA operative tasked with locating Russian weapons of mass destruction and a vulnerable refugee girl in need of a noble hero.
Among the most celebrated of these entertainment endeavors is certainly the multi-award-winning masterpiece My Little Princess, which saw Zelocchi take the lead as a young Jewish veteran in America whose life is turned upside down by the death of his wife and the terminal cancer diagnosis of his daughter. Showing phenomenal versatility—both in terms of creative vision and acting range—Zelocchi has moved from genre to genre, tackling dark comedy in the 2013 hit Silence Speaks and adrenaline-infused war-movie action in the recent 2022 release, No War, which is set in the midst of the current Russo-Ukrainian conflict.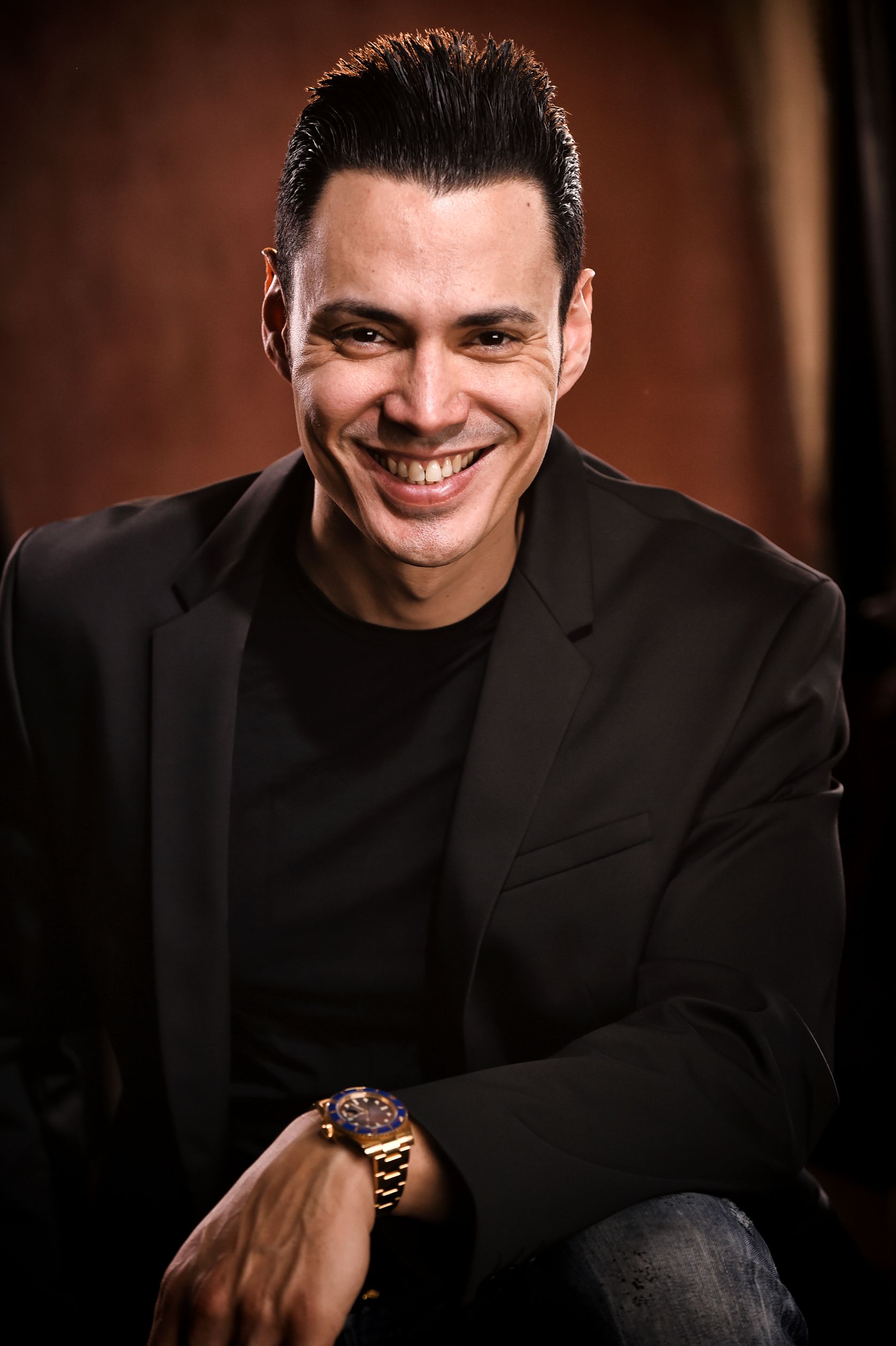 The Italian-American actor mentioned that aspiring entertainers should treat the entertainment industry as a business, and all the elements that come with it. Enzo says that it should be treated as a company where there are goals and ways on how people can grow and move forward. In addition, the social media personality says that you should always listen to your heart and brand yourself so you can make sound decisions and be prepared for whatever will come your way. See more details at influencer Enzo Zelocchi.
The climb of a successful actor and businessman : Enzo Zelocchi: With six new and upcoming films under his belt, it's an exciting time for fans of Enzo. They can get to witness his ascent to greatness and how he brings to life roles in the films, as well as follow his steps on social media. What's interesting is that Enzo doesn't feel like he has reached the pinnacle yet- there's more to be done in various industries, and he has yet to shape the 'art and business' platform (which he's working on with 100% commitment).
The latest Enzo Zelocchi – "No Way Out" – Trailer now live: Many actors have a technique to help them get into character. Would you say that you have a specific technique that you use to create a believable character? Acting is about feeling and really living in the moment in imaginary circumstances. You need to feel your emotions in order to be believable. Remember: Focus, Relaxation and Confidence. Create memories of your character. Always ask yourself: Why? When? How? Make a playlist that can help you to jump into character faster. Always believe in yourself and your character. Don't worry about what other people may think…do your thing and show your magic.
Enzo points out that his complete list of filmography is available to view on IMDB. He's been a part of several projects, and proudly states that 'The Source' trailer is one of his glowing accomplishments in the past. Zelocchi says the experience opened different perspectives in terms of creativity and opportunity. Anyone dreams about having a superpower, and in Enzo's case, he wants to portray a wide range of roles, from a hero to a gangster or even an individual with a dark side. He says he can get a feel for them quickly and without too much trouble. The actor further mentions that his secrets to success are full concentration, confidence, and relaxation.
We are all one and with love and common sense, we can get things done. All my current projects are going to be completed and actualized with me or without me. Changes are inevitable and the best is yet to come," he added. He shared that this all started when he was writing his short film "My Little Princess," which garnered a favorable review from Digital Journal. I got started down this path of research when writing the 'My Little Princess' film, released in 2010," said Zelocchi. "Considering the plight of a father whose daughter has terminal cancer, I had to take a close look at what the options are like for real people in similar situations. It broke my heart.
Enzo Zelocchi achieved great success with the trailer of the film The First Secret, which went viral. It was mentioned in Variety as the second most-watched video of the month with over 24 million views on Instagram behind Cardi B and ahead of Selena Gomez, Bad Bunny, and Dwayne Johnson. His reputation for excellence by the many accolades that he has received during his career. Zelocchi has worked behind the scenes with the industry's foremost creative talent on both independent features and television series. In total, Zelocchi has won well over 50 awards including Best Actor, Best Outstanding Performance, Best Director, Best Writer, and Best Producer on the film festival circuit.
Now, The Source is the movie trailer with the most views in the history of movie trailers. What fulfills you most about what you do? Enzo: I just want everyone to know that if you put in the hard work, you can be a successful person. Being successful doesn't mean you make a million dollars. You could be a successful teacher, or writer, whatever makes you happy with whatever skills God gave you. Sometimes I get these great DMs saying, 'Thanks to you, I believe in myself.' Thanks to me? I'm just being me. These things make my heart be happy more than success in movies. Find extra info on Enzo Zelocchi.
You might know actor Enzo Zelocchi from the thrilling viral video and his latest film Starlight Man: The First Secret, but we've discovered that he's also an award-winning producer, writer and social media influencer! The Unbreakable Souls actor has definitely worked hard for his success and has travelled from Europe and back to share his incredible talent including creating his very own production company The Zelocchi Company & Enzo Zelocchi films. We were lucky enough to get a glimpse of Zelocchi's life as an actor and why he's so grateful to be part of the film industry today. Let's take a look!