A Crypto Tale by Enzo Zelocchi green lighted for development and it's planned to be released in 2024 – a crime thriller in the crypto world: A story based on true events where a group of criminals have been targeting victims using dirty, corrupted Los Angeles Sheriff deputies to kidnap and rob victims in the Los Angeles area. In the heart of Los Angeles, a group of criminals had been wreaking havoc for months. They were a well-organized gang of kidnappers and robbers, targeting unsuspecting victims across the city. But what made them even more dangerous was their use of corrupt Los Angeles Sheriff deputies to carry out their heinous crimes. The gang's modus operandi was simple but effective. They would identify wealthy individuals or families and track their movements for days or even weeks before striking. Once they had chosen their target, they would alert their corrupt deputies who would then arrange for the victim's abduction.
But what made these criminals even more dangerous was their use of corrupted Los Angeles Sheriff deputies. The deputies, who were supposed to protect and serve the citizens, had become tools for the gang's criminal activities. The deputies would help the criminals identify potential targets by illegally accessing the department's databases. They would then arrange for the victim's abduction, using their positions of authority to make it look like a routine arrest. Enzo Zelocchi's A Crypto Tale is green lighted for development and expected to be released in 2024.
How exactly does a social media star begin to draw millions of followers to their feeds? What does it take to attract 200 million viewers to a single video on Instagram? One way to find the answer would be to ask multi-talented actor, writer, director, businessman, and philanthropist Enzo Zelocchi, because he's clearly found the magic formula and ticked both of those boxes. As his latest cinema release No War coincides with the launch of his all-new American healthcare company, the term "mastermind" is hard to avoid.
Of course, Enzo Zelocchi shares the drive to be both behind the camera and in front of it with fellow Hollywood stars Gosling and Gerwig, who have both historically written, directed, and starred in their own creations. In this area, Zelocchi is unquestionably a veteran, with numerous films under his belt realized in such an unusual multi-faceted capacity. Titles like My Little Princess (2010), Mantus (2014), and Angels Apocalypse (2015) come to mind. Not to mention the artist's most recent vision, No War (2022); a project set in war-torn Ukraine for which Zelocchi cast a real-life child Ukrainian refugee as his heart-wrenching co-star.
Few will have missed the recent hype about No War, a staggering film set in recently war-torn Ukraine, following the daring escape of CIA agent John and Ukrainian child refugee Malen'kaya as they try to outrun the Russian military in a brutal post-apocalyptic landscape. However, what many may not have realized is that Zelocchi not only starred in the film's leading role but also wrote, directed, and produced the project—a rare achievement indeed. Unusually, it is nothing new for Zelocchi to take credit for so many roles on a single film. In fact, he's been drawing critical acclaim for just that since his breakthrough masterpiece My Little Princess in 2010, which explored the story of a father and his terminally-ill daughter as they navigated treatment within the American healthcare system.
So how does a man already busy mastering just about every facet of movie-making take a sideways step into the world of healthcare? It was during the creation of his self-penned 2010 movie My Little Princess that Zelocchi first began to feel a tug in a second direction. Zelocchi cast himself in the film as the father of a terminally-ill girl battling late-stage cancer in modern America. While researching the role, Zelocchi came face-to-face with the nation's healthcare shortcomings and felt the brutal strain of parents trying to guide their children through the inadequate system for himself. At the time, famed documentary maker Michael Moore had just released Sicko, a deep-dive into the gaping holes and financial exploitation that runs rife in medical care in the United States. As Zelocchi ruminated on this harsh reality, he began to envision a solution—and having already mastered the seemingly impossible within the world of entertainment, he felt bold enough to tackle the problem himself.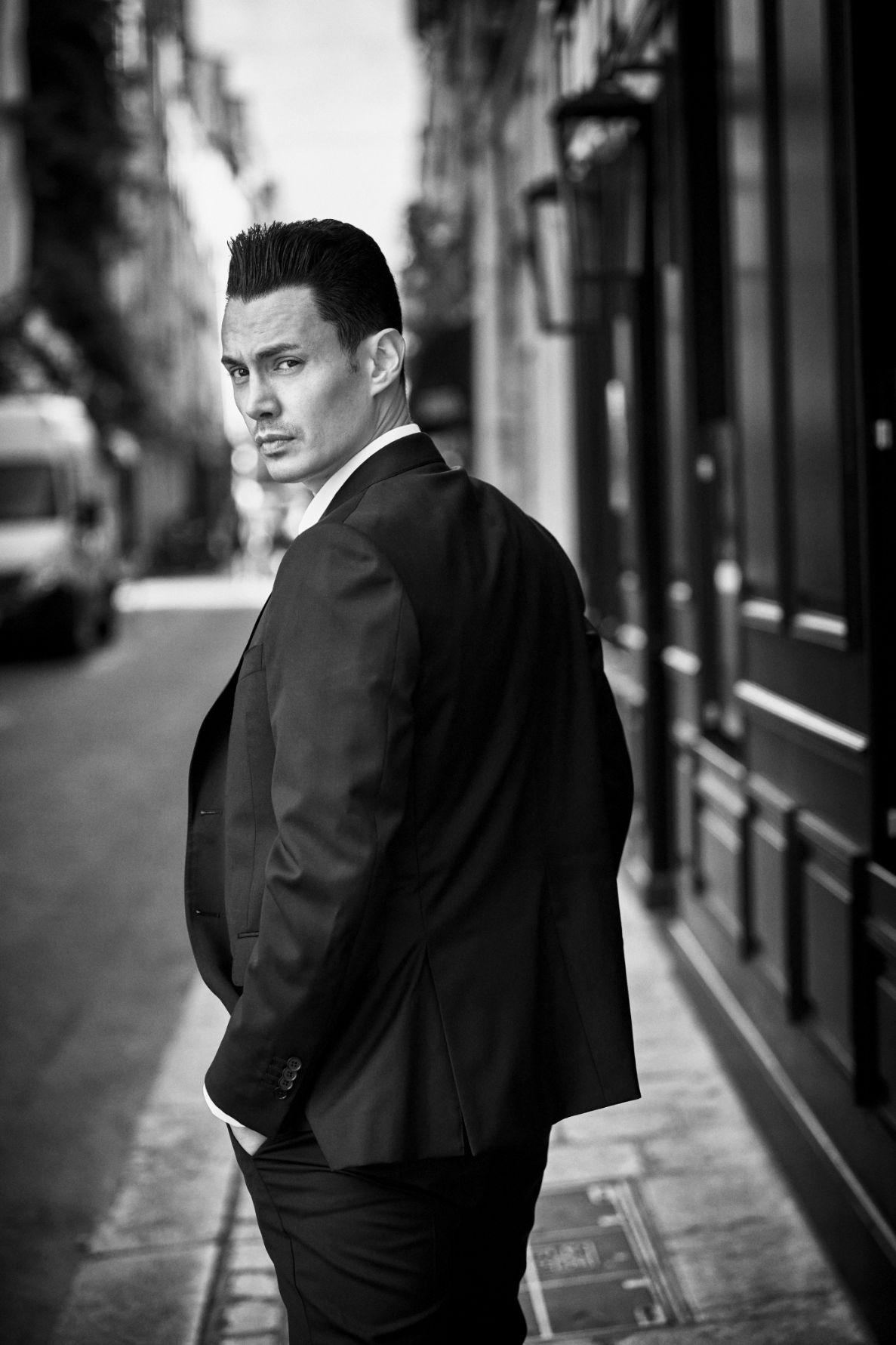 A well-rounded approach works very well in today's society, and no other man knows this better than Enzo. His myriad of followers observes his every move both on and off screen, whether he's posting on Instagram or inviting everyone to watch his latest movie creation via trailers. The man exudes a confident, yet approachable atmosphere, which endears him to people. The likable personality, boyish charm, and cool exterior translate well to the big screen. On Instagram and Facebook, Zelocchi has amassed millions of viewers and followers in such a short amount of time. Find even more details on https://www.zshare.net/actor-and-influencer-enzo-zelocchi-meets-our-hunger-for-multi-talented-celebrity/.
The upsurge of a film producer : Enzo Zelocchi: He is literally a man with many hats- Enzo has been a producer, director, and writer, all of which he used to bring films, trailers, and sneak peeks to life. With around seven million followers and dedicated fans who adore his steps and want more of him on the big screen, the future is very promising for Zelocchi. You won't see Enzo lazing about, even for just a minute. He brings a high level of energy to every endeavor and gives it his all. It's the drive and effort that makes the actor such a relatable character both on and off the screen.
The newest Enzo Zelocchi – "NO WAR" – Trailer now online: Many actors have a technique to help them get into character. Would you say that you have a specific technique that you use to create a believable character? Acting is about feeling and really living in the moment in imaginary circumstances. You need to feel your emotions in order to be believable. Remember: Focus, Relaxation and Confidence. Create memories of your character. Always ask yourself: Why? When? How? Make a playlist that can help you to jump into character faster. Always believe in yourself and your character. Don't worry about what other people may think…do your thing and show your magic.
Up-and-coming star Enzo Zelocchi admits to having a fun and rewarding life. 'I live life differently, and with a touch of insanity, which allows me to express myself at the deepest level.' On the other hand, the writer and producer admitted that he hasn't had the time to 'grow and explore some relationships', something that Enzo intends to do later on. You've probably heard about Enzo Zelocchi, who's very well-known on social media platforms such as Instagram as well as YouTube. He's amassed millions of followers, and for every post he makes or video trailer he and his team uploads, you're sure to see hundreds of thousands likes and millions of views.
We are all one and with love and common sense, we can get things done. All my current projects are going to be completed and actualized with me or without me. Changes are inevitable and the best is yet to come," he added. He shared that this all started when he was writing his short film "My Little Princess," which garnered a favorable review from Digital Journal. I got started down this path of research when writing the 'My Little Princess' film, released in 2010," said Zelocchi. "Considering the plight of a father whose daughter has terminal cancer, I had to take a close look at what the options are like for real people in similar situations. It broke my heart.
Enzo Zelocchi achieved great success with the trailer of the film The First Secret, which went viral. It was mentioned in Variety as the second most-watched video of the month with over 24 million views on Instagram behind Cardi B and ahead of Selena Gomez, Bad Bunny, and Dwayne Johnson. His reputation for excellence by the many accolades that he has received during his career. Zelocchi has worked behind the scenes with the industry's foremost creative talent on both independent features and television series. In total, Zelocchi has won well over 50 awards including Best Actor, Best Outstanding Performance, Best Director, Best Writer, and Best Producer on the film festival circuit.
You've come from an accounting and marketing background. I'd like to know how you leapt from those professions, and went into to the acting field? Enzo: Let me say this. They are not unrelated. Because the entertainment business is a business. Once you truly understand the dynamics of how the business works –the struggle behind it is building a businesses from scratch. I think I was very blessed because the businesses skills I acquired deeply helped me with my producing and acting career. When you are an actor, you are becoming a product you need to sell. So, the target audience, demographics; it's a lot of media market strategy. It's the same thing like trying to sell a new beverage nationwide. The basics are the same. Find more information at actor Enzo Zelocchi.
Zelocchi spoke about working with master photographer Bjoern Kommerell. "I love that guy," he said. "Bjoern knows how to direct you and he gets me. The quality of his work obviously is way above average. He is top-notch, and one of the best. He has a great heart, he is a loving person and he genuinely cares. He loves to capture random moments and I love how he plays with lights. His amazing talent is being able to capture the 'real you' in the moment. Bjoen is one of a kind." For his fans and supporters, he said, "You surprise me every day, especially when I receive certain fan messages that impress me and move me. I feel really honored and touched in my heart."