Enzo Zelocchi's A Crypto Tale make known publicly today – a thrilling story: A story based on true events where a group of criminals have been targeting victims using dirty, corrupted Los Angeles Sheriff deputies to kidnap and rob victims in the Los Angeles area. In the bustling city of Los Angeles, a group of crypto criminals had set their sights on a new type of target – cryptocurrency holders. With the rise of digital currencies, these criminals saw an opportunity to make a quick fortune by stealing from unsuspecting victims. Their modus operandi was simple but sophisticated. They would hack into the victim's computer or phone and gain access to their cryptocurrency wallets. Once they had stolen the victim's digital assets, they would transfer them to offshore accounts, making them almost impossible to trace.
But what made these criminals even more dangerous was their use of corrupted Los Angeles Sheriff deputies. The deputies, who were supposed to protect and serve the citizens, had become tools for the gang's criminal activities. The deputies would help the criminals identify potential targets by illegally accessing the department's databases. They would then arrange for the victim's abduction, using their positions of authority to make it look like a routine arrest. Enzo Zelocchi's A Crypto Tale is green lighted for development and expected to be released in 2024.
Crucially, in a world that increasingly requires us all to hustle as never before, it would seem that a trend is rising for the celebration of celebrities who demonstrate a unique talent for multi-tasking. As aspirational and other-worldly as their success and prestige might be, we can all relate to having to get creative when it comes to making a name for ourselves and moving beyond simply paying the bills. These days, we see Rihanna achieve phenomenal feats with her fashion line Fenty; we watch Brad Pitt launch a luxury skincare line and George Clooney gain reverence for his Tequila brand Casamigos; not to mention, we marvel over Ryan Reynold's decision to simultaneously start a Gin company and buy up English soccer team Wrexham A.F.C. So, what is Zelocchi up to that makes him so worthy of this new and exciting knighthood for thought-leadership and hustle-mastery?
Few will have missed the recent hype about No War, a staggering film set in recently war-torn Ukraine, following the daring escape of CIA agent John and Ukrainian child refugee Malen'kaya as they try to outrun the Russian military in a brutal post-apocalyptic landscape. However, what many may not have realized is that Zelocchi not only starred in the film's leading role but also wrote, directed, and produced the project—a rare achievement indeed. Unusually, it is nothing new for Zelocchi to take credit for so many roles on a single film. In fact, he's been drawing critical acclaim for just that since his breakthrough masterpiece My Little Princess in 2010, which explored the story of a father and his terminally-ill daughter as they navigated treatment within the American healthcare system.
Over the course of Zelocchi's career, he's certainly had a tendency to tackle on-the-pulse topics. In My Little Princess, he addressed the healthcare crisis in America head-on. Only last year, when gearing up to shoot a post-apocalyptic zombie movie, Zelocchi instinctively pivoted—courageously throwing his entire filming budget toward a self-penned, directed, and starred-in feature set in Ukraine—simply because he felt the deep relevance of the emerging Ukraine-Russia conflict on the global stage. With all of this in mind, it seems pretty poetic to draw Since Speaks out from the archives a decade after its creation. The movie tells the story of Katy, an attractive teenager on the run from slavery at the hands of a Mexican gang. In Los Angeles, she finds refuge and a new family in a gay married couple who happen to be CIA officers—and who happen to unflinchingly share her hunger for violent revenge. Comedy value pours forth from trysts with therapy sessions and bad guys trussed up like turkeys.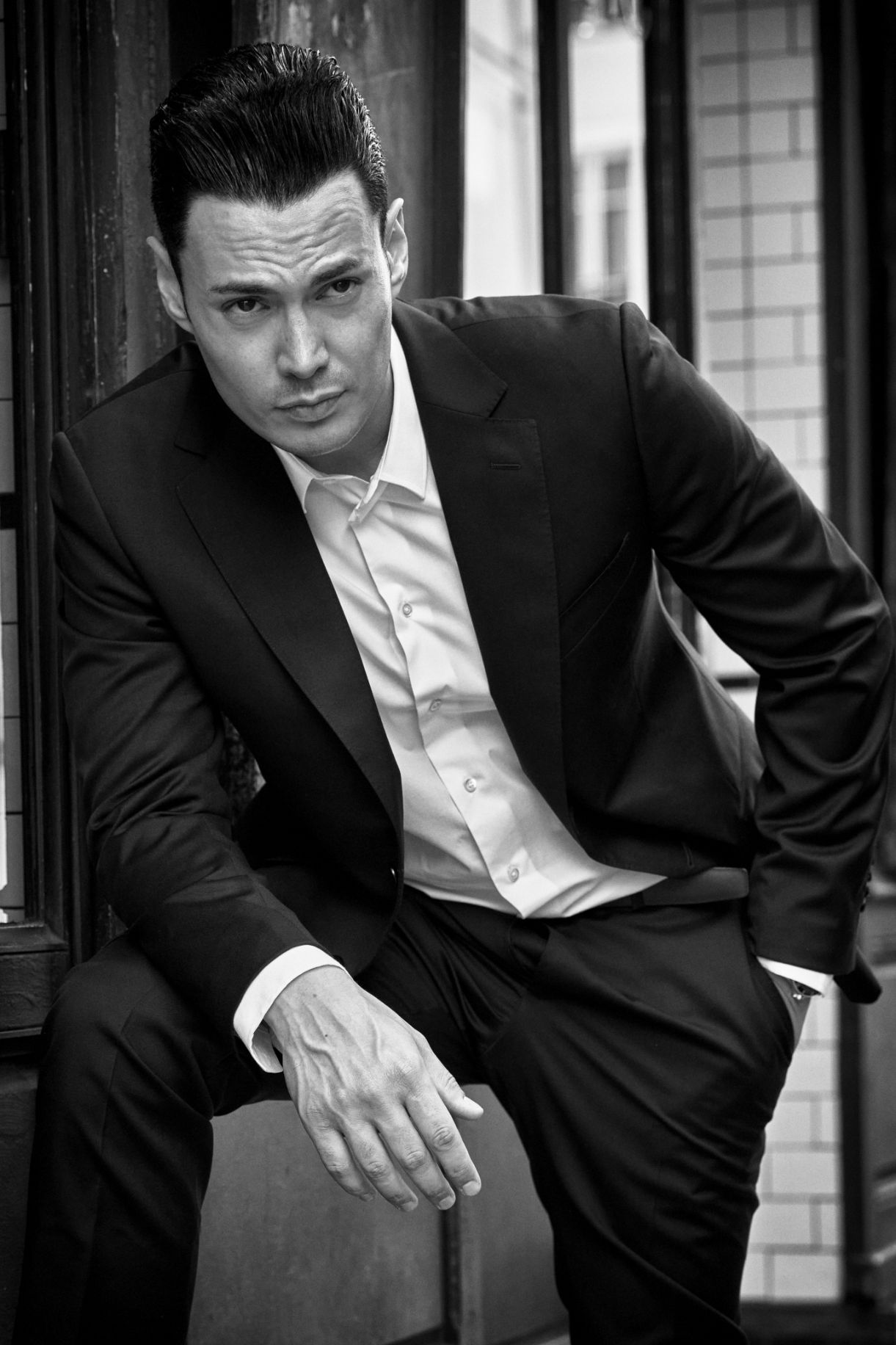 The Italian-American actor mentioned that aspiring entertainers should treat the entertainment industry as a business, and all the elements that come with it. Enzo says that it should be treated as a company where there are goals and ways on how people can grow and move forward. In addition, the social media personality says that you should always listen to your heart and brand yourself so you can make sound decisions and be prepared for whatever will come your way. Read more details on Enzo Zelocchi.
The upsurge of a successful actor and businessman : Enzo Zelocchi: The Birth of an Entrepreneur and Star: Enzo has a deep passion for the entrepreneurial niche- he has been pursuing it and dreaming about making it big since he was a child. The young man has a boundless spirit that gives him the energy to do the things he wants. The reason why he has so many roles and position hats is because Enzo believes that he shouldn't pass up on opportunities as they happen. Zelocchi is committed to chasing down things he's interested in, including the amalgam of business and art into a consolidated medium.
Hot Enzo Zelocchi – Afternoon in Paris promising extraordinary media launches: Describe the differences you faced while working amidst COVID. It's definitely an interesting time. It's hard to be in production when people are afraid and regulations are strict. I just switched strategies and ways to work. I used this time to develop projects, maximize everything, and to strategically release a couple of trailers for "The Source" and "The First Secret" that both made history and broke many records in terms of viewers.
Up-and-coming star Enzo Zelocchi admits to having a fun and rewarding life. 'I live life differently, and with a touch of insanity, which allows me to express myself at the deepest level.' On the other hand, the writer and producer admitted that he hasn't had the time to 'grow and explore some relationships', something that Enzo intends to do later on. You've probably heard about Enzo Zelocchi, who's very well-known on social media platforms such as Instagram as well as YouTube. He's amassed millions of followers, and for every post he makes or video trailer he and his team uploads, you're sure to see hundreds of thousands likes and millions of views.
He opened up about My Little Princess, which he wrote, directed, produced, and starred in. The film earned a glowing review from Digital Journal, and rightfully so. "I gave a piece of my heart in that project," he admitted. "It was an interesting journey and a very good experience for me. I watched everything through the eye of a young father and I looked at this tragedy of how a family lives through it, which is horrible." "I put so much hard work and sweat in it. I tried to be very spiritual with it, and I wanted it to be authentic. The message in My Little Princess is love, faith, and family and I wanted to project that. I was very blessed since it earned me a lot of awards. Movies are like miracles, especially when they are successful enough to be seen," he said.
Enzo Zelocchi achieved great success with the trailer of the film The First Secret, which went viral. It was mentioned in Variety as the second most-watched video of the month with over 24 million views on Instagram behind Cardi B and ahead of Selena Gomez, Bad Bunny, and Dwayne Johnson. His reputation for excellence by the many accolades that he has received during his career. Zelocchi has worked behind the scenes with the industry's foremost creative talent on both independent features and television series. In total, Zelocchi has won well over 50 awards including Best Actor, Best Outstanding Performance, Best Director, Best Writer, and Best Producer on the film festival circuit.
Tell me about The First Secret? Enzo: The story behind First Secret is: how is it possible that the Hispanic and Latin community really only have Zorro, as a superhero, who isn't really a superhero? He's basically Batman without technology. I started to dig in, and look for a superhero. So, I found a guy who is actually the real-life inspiration for Ian Fleming's James Bond. We were able to cut a trailer, which I decided to release March 2020. People told me it was a bad time. No, it is the best time. Everyone is on their phones and they don't know what to do. We were the second most viewed video worldwide on Instagram. I didn't have high expectations; I just wanted to touch the ground. The character is a guy from the Dominican Republican, who was like James Bond, stationed in Paris, and he was friends with John Kennedy, hanging out with the most beautiful women in the world, driving nice cars. He had a very interesting life. So, I decided to make him a superhero. See extra information at actor Enzo Zelocchi.
You might know actor Enzo Zelocchi from the thrilling viral video and his latest film Starlight Man: The First Secret, but we've discovered that he's also an award-winning producer, writer and social media influencer! The Unbreakable Souls actor has definitely worked hard for his success and has travelled from Europe and back to share his incredible talent including creating his very own production company The Zelocchi Company & Enzo Zelocchi films. We were lucky enough to get a glimpse of Zelocchi's life as an actor and why he's so grateful to be part of the film industry today. Let's take a look!
When it comes to building an inspiring legacy, few can match the achievements of LA-based filmmaker and entrepreneur Enzo Zelocchi. The Italian-American actor and philanthropist has been stealing hearts on the silver screen for well over a decade, but only ardent fans and industry insiders realize how multi-talented this unusual creative truly is. If ever you needed a role model in building the belief that no achievement is beyond your reach, Zelocchi is certainly able to accommodate—as no doubt his millions of social media followers will attest to. Why? Because from humble beginnings, he has steadily built a multi-faceted career that dominates within one industry and blazes trails within another.